Home renovation and extension architects in East London
If you're planning a house extension, renovation or new self-build, finding the right architect can be the critical first step. We've compiled some of the best residential architects in East London to give you a starting point, and hopefully provide a little inspiration too. East London is brimming with talented architects and designers, so we have no doubt we can match you with just the right one for your project!
Find your perfect design pro within minutes…
Here at Design for Me, we've helped thousands of homeowners all over the UK to find the best architect or designer for their project.
✓ Get matched within minutes and see who's interested.
✓ Get no obligation quotes.
✓ It's completely free.
---

1.

Joe – Residential architect in Waltham Forest, East London E10
(click on his name above to view his full profile and shortlist his practice for your project)
'Our studio specialises in residential architecture.
Our studio's work is centred around finding a considered solution to our client's brief by taking the big idea and resolving it back to its simplest form, to a point where there is nothing more to add or to take away. We strive to find the delicate balance between craft, materials, functionality, sustainability, light and nature, whilst sensitively considering each detail to create a refined design.
Through this approach, our projects use a restrained material palette with the aim of elevating the beauty of the natural materials selected. The architecture becomes soft, light, sensitive, creating an environment that is beautiful, peaceful and timeless.'

---

2. Daniel – Residential architect in Tower Hamlets, East London E2
(click on his name above to view his full profile and shortlist him for your project)
'I think the key to good architecture & design is something that is well thought through, complements and works with it's surrounding, suits the clients needs, is buildable and sustainable. I am a RIBA charted architect and have over 13 years for experience working in the residential design sector. I work with the client to understand their needs and aim to provided designs that surpass expectations and provide a fresh original approach to all projects.'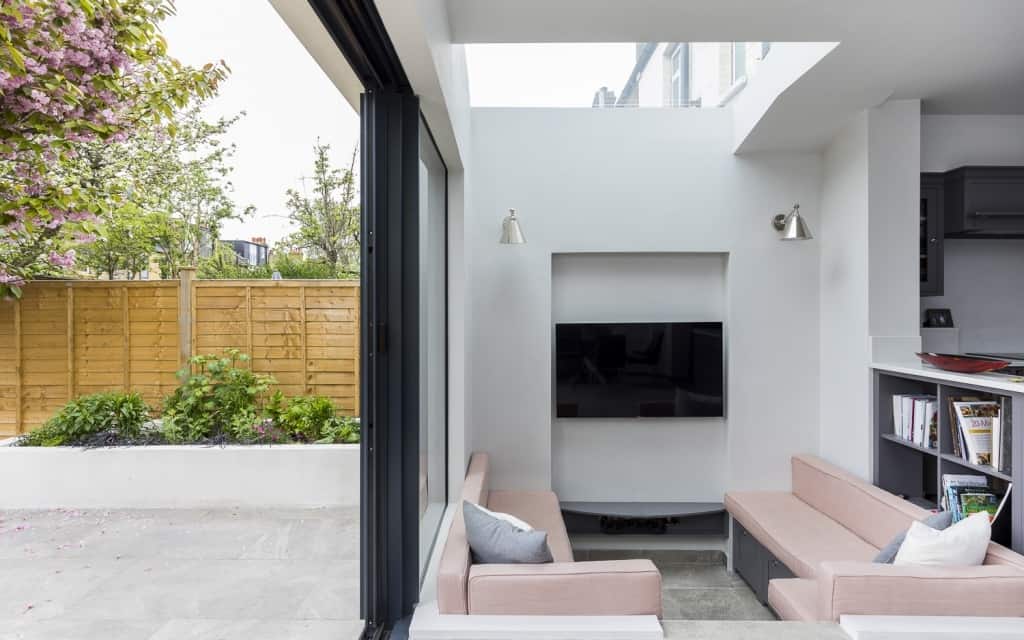 ---

3. 

Jonathan – Residential architect in Hackney, East London E8
(click on his name above to view his full profile and shortlist him for your project
'Jonathan is a director at our creative design studio based in East London. We believe that great design comes through collaborative engagement. Across a range of innovative outputs, from bespoke door handles and furniture, to the design of interior spaces and buildings, we aim to demonstrate the positive impacts good design can have; not only on the way we live but also on the way we interact with each other and the world around us. In order to achieve this we draw from our experiences within the architecture profession and the belief that the best results are borne through teamwork. We involve clients and users from the outset; we listen and are open to new situations and concepts. As a studio we aim to work ethically and sustainably and to take the time to learn and help nurture others along the way. Our design output is wide and mirrors our ambition. We have delivered award-winning designs both in the UK and abroad and our projects have been featured in numerous international publications and exhibitions.'

---

4. Murray – Residential architect in Tower Hamlets, East London E2
(click on his name above to view his full profile and shortlist him for your project)
'The approach that ties my thoughts together is a desire to create work that taps into local history, landscape, culture and microclimate. Once these fields of investigation have been explored, along with in-depth client briefing, I begin to develop my ideas. I believe projects of all scales, types and location can be successfully approached in this way delivering architecture of the highest quality, buildings that are personal and spaces that are both functional and inspiring.'

---

5. 

Hugh – Residential architect in Hackney, East London E8
(click on his name above to view his full profile and shortlist him for your project
'I design architecture that makes the most of space, time and money, in order to create generous houses that are a pleasure to inhabit. My approach explores re-using architectural styles from the local area in a contemporary manner, and utilising materials that are unusual and individual, yet perfectly suited for each project . These approaches help me to look at each house in its own bespoke way, and celebrate the narrative, colour, and personality of your day-to-day home.
By carrying out careful studies of the area, and then producing design options and iterations, myself and my practice come up with new ways to solve problems. Through careful consultation and updates, we ensure that the designs are perfectly suited to the way you want to live. Our tailored approach carries right the way through the project, ensuring that you have completed project of the highest quality.
We have experience of working in Bedford, Ealing, Hammersmith and Fulham, Redbridge, Southwark, Wandsworth, Waltham Forest, Hackney, Haringey, and Islington.'

---

6. Lucy – Residential architect in Hackney, East London, E8
(click on her name above to view her full profile and shortlist her for your project)
'Lucy is a UK based award winning architect who has gained a reputation for producing simple, thoughtful and inspirational modern buildings that have a timeless quality and a strong connection to their locale. Lucy's particular interest and expertise is with housing and homes and her contextual approach is characterised by the development of a deep and detailed understanding of the building's users. Her latest project, Long Farm – was awarded the Grand Designs Home of the Year.'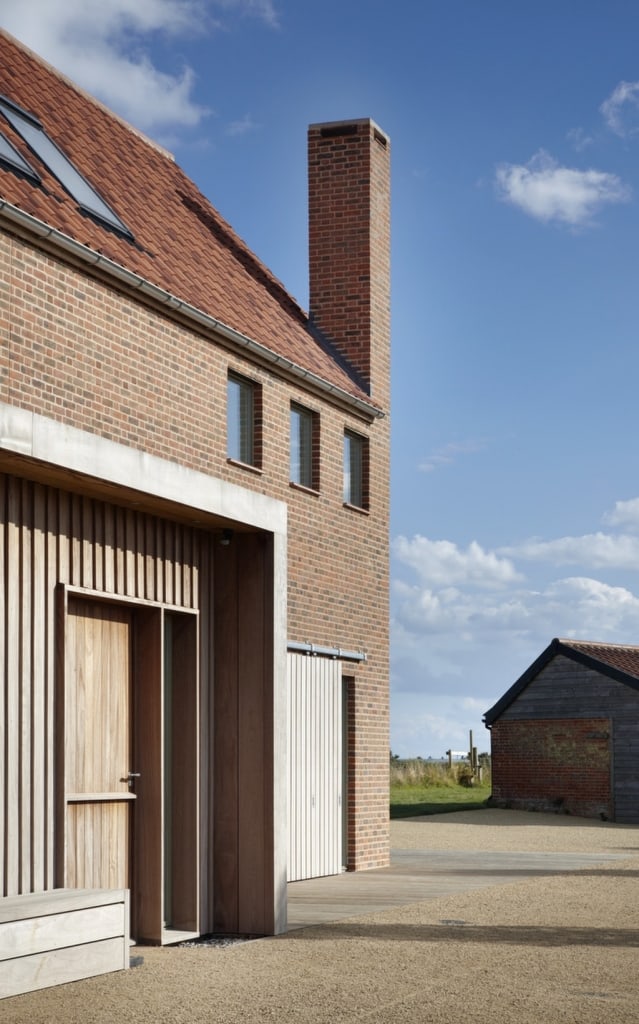 ---
We have 100s more architects and architectural designers, who we'll quickly match to your requirements and see who's interested. You can choose up to three interested design professionals for an initial consultation. And it's all completely free!
Quickly see who's interested in your job
Create a shortlist
Invite up to three for a no-obligation consultation

Find your perfect design pro within minutes…
Here at Design for Me we match you with the right design professional, from thousands all over the UK. Get quotes & arrange up to three no obligation consultations. And it's all completely free! Find out more here or get started below…